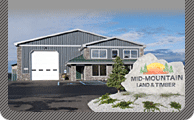 A Message from the Owner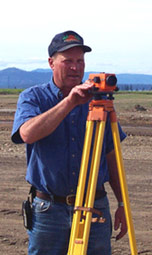 Mid-Mountain Land & Timber, Inc. is a small development company owned and operated by myself, Ken Ela. I have been in the land business, here in North Idaho, for 32 years. Mid-Mountain Land & Timber, Inc. has a proven track record for quality, honesty and reliability.

As with most successful businesses, long-term financial success can only be achieved through a high code of ethics, which I have strongly stood behind throughout my years in the business community. I have built a reputation on honesty and quality. These values are as important to me as the financial gain.

The properties advertised are those that I own.

My new commercial development is Warren K. Industrial Park, a top quality Commercial/Light Industrial Park built with uniqueness and integrity in mind. It is designed for small to mid-sized companies that need flexibility and a strong company image, in a development located for convenience.